More about The Book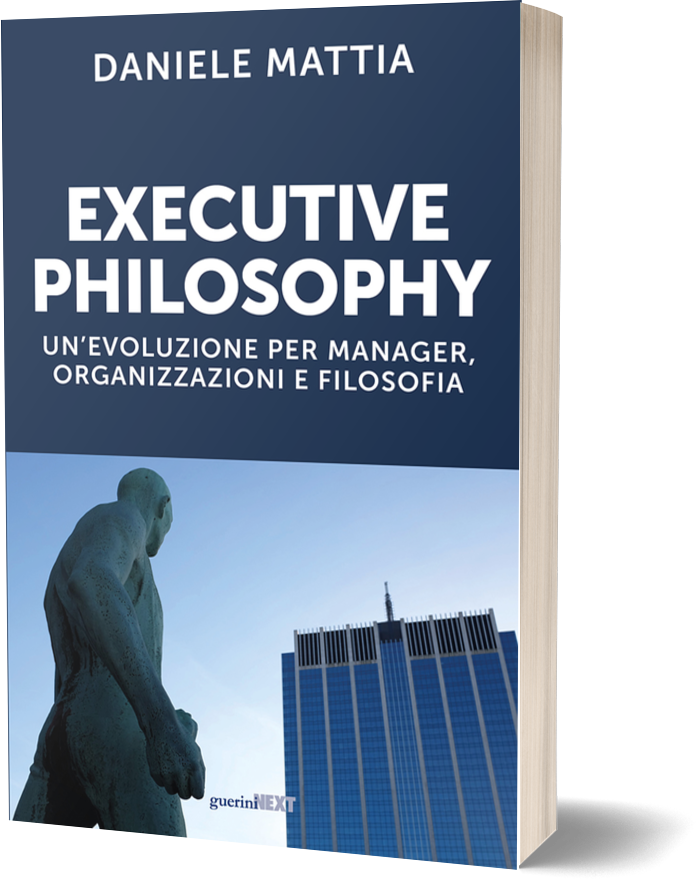 The book offers the first conception, formalization and application of a new branch of philosophy – the executive philosophy – specific to the evolution of managers and organizations – and not only – as well as a new professional figure – the executive philosopher – radically different from consultants, trainers and coaches. A structured, operational, effective and truly applicable response of the philosophy to the challenges, criticalities, and impasses that managers and organizations experience, despite huge investments, and that various statistics certify. By far the first space of conjunction, collaboration and real correspondence between management-business on the one hand and philosophy on the other. For real emancipation, for a 'new tradition': a definitive operational value in an era of simple 'added values'.
What it is NOT
A series of suggestive readings for managers or anthological coleection of free reflections and philosophical thesis on managerial issues.
The history of high school philosophy brought to the company.
Academicism impractical and distant from real issues.
Training, consulting, coaching.
A modern trivializing traslation of the role of philosophy in the so-called era of marketing, communication, technology and social media, or a reference to the expression: "Well, philosophy opens the mind and helps to deal with problems".
Why Executive Philosophy
Because it responds to the real need of managers and organizations by providing an evolved reading, radical solutions and adequate and practicable means that have never been treated in this way.
Because it is an evolution – not simple change, innovation or development – of the way of thinking and acting in organizations, as well as of seeing and practicing the same philosophy.
Because 'We don't have a leadership problem. We don't an innovation or performance problem. We have always, and first of all, Thinking Problems'.
Because it presents what managers and philosophers do not know they have in common. Something that gives the possibility to evolve managerials abilities, as well as the possibility of rethinking and repositioning philosophy.
Because it makes it possible to mature the ultimate suitability for the cyclical formulation of a competitive advantage.
Because it makes it possible not to treat effect and symptoms as real Problems, allowing us to leave a cultural/managerial framework that leads to dysfunction, first of all, the organizational and managerial world itself, with severe impacts on the entire society and ecosystem.
Because it answers the questions: 'How can a managerial or organizational profile evolve?' and 'What is the real role – and possible impact – of philosophy in – and for – the contemporary world?'.
Because 'Thinking is the new Action'.
If you want to download the first chapter of the book for free [Click here].