Book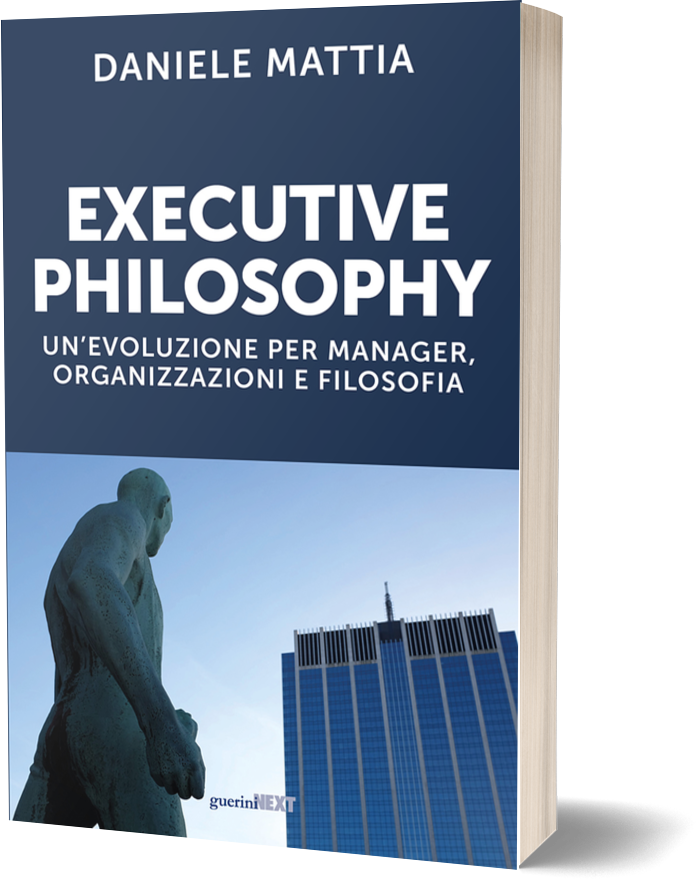 EXECUTIVE PHILOSOPHY
UN'EVOLUZIONE PER MANAGER, ORGANIZZAZIONI E FILOSOFIA
Autor: Daniele Mattia
Editor: Guerini NEXT
Language: Italian
Why Philosophy in Management? What does it have to do with the evolution of managers and organizations? Is the commonly understood and treated philosophy adequate? Is it enough to borrow a few concepts or collect a series of thoughts to develop a new managerial profile, support organizations, or really affect today's issues?
Daniele Mattia traces a radically different path: to deeply reconsider evolved thought and place it at the heart of contemporary organizations and society. And it does so through the creation and application of a new discipline composed of original vision, method and means, the executive philosophy, and of a new professional figure, the executive philosopher. The goal is evolution, not mere change, not development, not innovation. For a new dimension of management and philosophy itself, beyond the critical issues and the usual frameworks, the commonplaces and what we believe to know.
If you want to know more about the book and download the first chapter for free [Click here].
Acquistabile su:
Amazon, IBS, La Feltrinelli, Mondadori, Unilibro, Good Book, Libreria Universitaria, Libraccio, Libro Co